Best practice: Heura® in SandwiChez restaurant
What is SandwiChez?
SandwiChez aims to be the benchmark in every neighbourhood where we are present. A place that you visit often. Where you're at ease, treated well, can trust in the quality of the products and where prices are affordable.
We guarantee that the products we offer, and their ingredients, are of the highest quality. Since our founding 10 years ago, we have tried to create a young team and a climate in which we are proud to work. We love doing a job well and being part of a worthwhile project!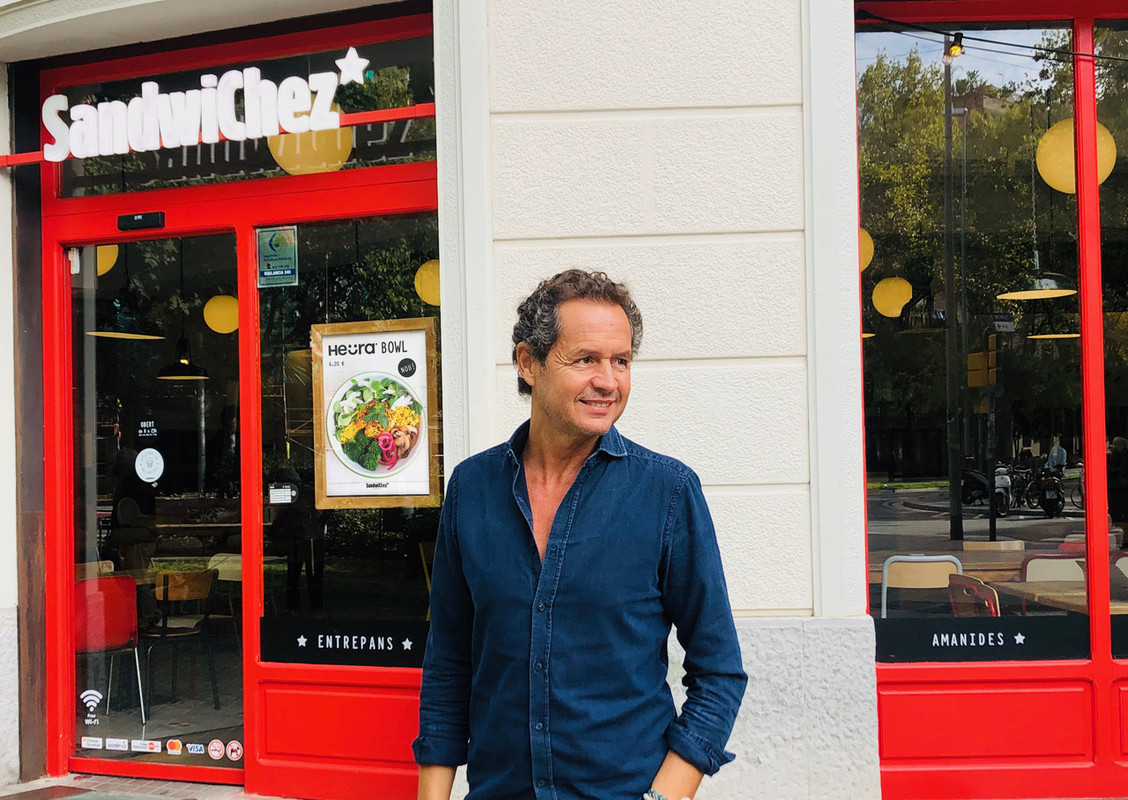 Why did you decide to introduce Heura® in your restaurant?
We are aware of the growing demand for these kinds of products, which aim to provide for the increased number of consumers who are conscious about reducing their meat consumption.
We wanted to address this new challenge and increase our vegetarian and vegan options, and chose Heura®, a well-known and prestigious brand and a market leader for this product type, to help us.
Do you think it's necessary to have options like Heura® on the menu? Why?
At SandwiChez, we have always wanted to offer hearty and healthy products.
Sensitive to this new reality, Heura® offers us products made from plant-based proteins, which perfectly complement our recipes and allow us to connect with a new and emerging customer base.
Heura®, like SandwiChez, is synonymous with innovation and modernity, and with this step, our gastronomic choice is adapting to new trends. A high quality and healthy selection!
How have you introduced Heura®?
- We've introduced it in our Heura® Bowl, one of this season's star products for SandwiChez. The name of this salad clearly shows what we want to offer and who our target audience is from the outset.
- For now, this is the only Heura® product that we offer.
- SandwiChez invests heavily in human and financial resources for our teams' training, with the aim of offering the best products and service to our customers.
- In preparation for the launch of the Heura® Bowl, we have strengthened our Heura® Bowl communications campaign, with promotional images on screen in our branches, on outdoor screens, on social media and the internet.
- We also plan to organise a prize draw for our Instagram followers, and a social network campaign for the promotion of this new product. We'll be working together with Heura® on this.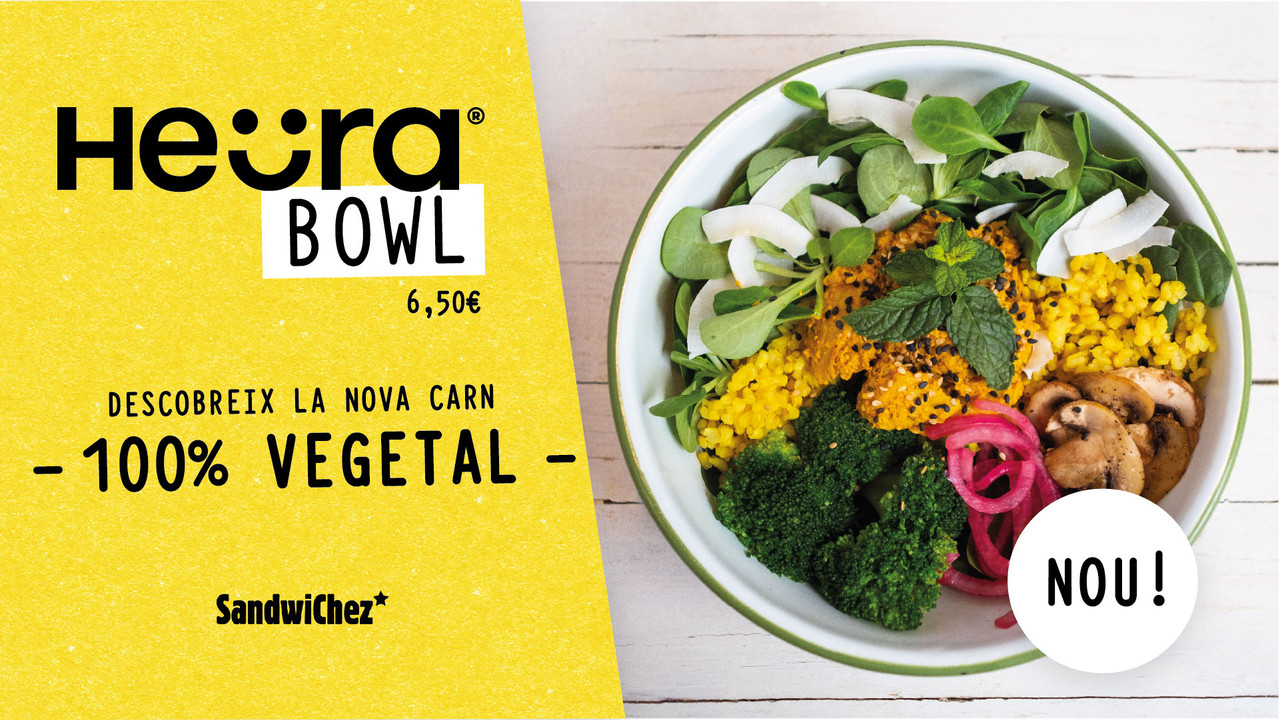 Have you noticed any changes to your restaurant since you introduced Heura®?
We knew that this product would be well received among customers who were trying to eat more healthily.
We are offering more and more vegan-friendly products on our menu, but these are also attracting customers who eat meat.
These new additions are strengthening our brand!