Prysm Group: Award-Winning Trade Exhibition Organisers
The Prysm Group is the biggest independent events organiser in the UK. Our flagship event, The Business show acts as a hub for a raft of exciting new niche market events which have launched around it and co locate the event, meaning that more and more business owners and senior decision makers are flocking to one place at one time than ever before, and as more events are added, the more people come. Which makes Prysm more than just a business event organiser… but a marketing channel all of its own.
Prysm Group launched its first exhibition – Business Startup – at the NEC in April 2000. The exhibition attracted so much interest from the wider business fraternity that a sister show was added to promote development and expansion for established businesses. The Business Show is now the UK's largest business event, running twice yearly and attracting huge numbers of exhibitors, speakers and visitors through its doors. The next Business Show will be on 17-18 November at Olympia London. This will be the 36th time it has been staged and will now run at the centre of eight other events. 13 years on and with a portfolio of 10 major shows, Prysm Group has never been more ambitious.
Our Portfolio Of Events...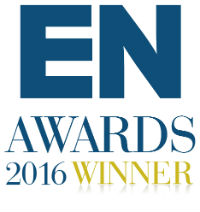 Best Trade Event
Farm Business Innovation has been named as the UK's Best Trade Event at the 10th Exhibition News Awards in April.
Beating some of the country's most popular and diverse trade events, the award was recognition of both the show's phenomenal growth in the past year and the outstanding service it offers trade visitors to inspire them to innovate, diversify, and make more money from their rural property and land.